For Mobile & Desktop
Talk to us. We'd like to work with you.
We guide you to download the apps
Download now. We'd like to talk with you.
Step One
Look for our SessionCloud SIP Softphone app at the App Store or Play Store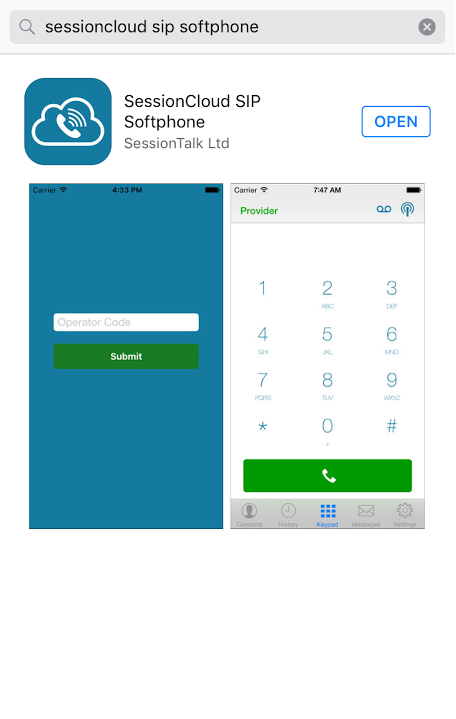 Step Two
Select SCAN QR and scan below QR code
Step Three
Type your user and password (provided by your account manager)
Step Four
That's it! Begin to explore the features.
Downloads from IOS and Android Platform
Regardless if you use IOS or Andriod devices, you may download our app using the respective links below. Sign in your SIP account and start enjoying the features of your business phone.

If you do not know your access credentials, contact your comercial advisor here.
We guide you to download the apps
Download now. We'd like to talk with you.
SIPPALS for Windows
Small Footprint
Compatible with all Ms Windows Versions
Supports Voice & Video Call
Supports Multiple Line
SIPPALS Installation File
SIPPALS installation is most recomended version, Install on your PC and application will run automatically everytime you trun on the pc and your phone is ready to be used.
Installation Guide for Windows Software
Download SIPPALS at https://www.sippals.com/sippals-softphone as below

Click at the SIPPALS-installer.exe application. Continue with the installation

Select Language

Click Next until finish install SIPPALS application…

Register SIP account to PBX

SIPPALS Portable file
SIPPALS Portable generally comprises all the features of the full version of SIPPALS without the need to install anything. Instead, SIPPALS portable runs directly from a USB stick or a CD — SIPPALS Portable is the perfect solution when you are on the road and using different computers.
Linux, macOS & BSD
SIPPALS softphone is only available for Windows platform however there is middleware application which allows user to run Windows applications on Linux, macOS & BSD.
Install WineHQ and enjoy SIPPALS softphone on your platform.
About WineHQ
Wine (originally an acronym for "Wine Is Not an Emulator") is a compatibility layer capable of running Windows applications on several POSIX-compliant operating systems, such as Linux, macOS, & BSD. Instead of simulating internal Windows logic like a virtual machine or emulator, Wine translates Windows API calls into POSIX calls on-the-fly, eliminating the performance and memory penalties of other methods and allowing you to cleanly integrate Windows applications into your desktop.
Are you ready to get your cloud phone system?